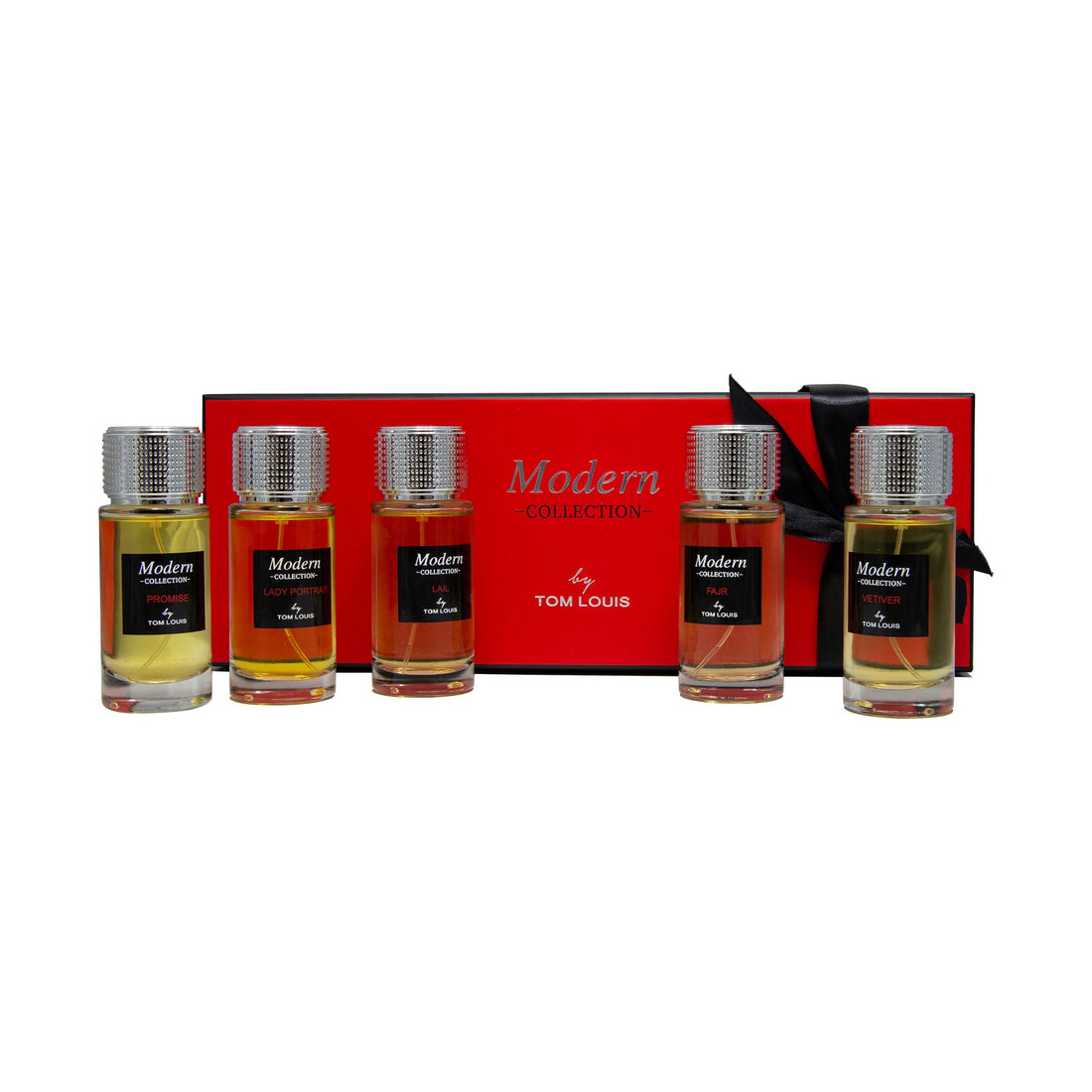 MODERN COLLECTION EDP 50ML SET
TOM LOUIS Collection by MY PERFUMES is our Ultra Luxury collection of Signature fragrances.

The TOM LOUIS Collection defines the true meaning of luxury and oppulence and our fragrances are guaranteed to make an impression no matter where you go.

Our exclusive fragrances will make any environment Pleasant and Luxorious and always leave a lasting impression on your guests.